Diagnostics
Medical Specialties
LifeCell Launches a New Diagnostic Service to Address the Need for Safe & Successful Transplants in India
Immuno Transplant Comprehensive Testing comprises end-to-end prerequisite tests for improving transplant outcome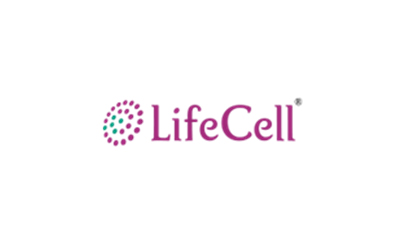 New Delhi: LifeCell, one of India's leading diagnostic and healthcare solution providers, has ventured into a new diagnostic testing service with the launch of Immuno Transplant Comprehensive Testing. With an attempt to facilitate and improve transplantation success rate, the new service comprises an array of diagnostic tests that cater to pre- and post-transplantation needs.
India has a huge transplantation burden and there exists a gap between the patients who need transplants and the availability of matching organ donors. This gap becomes more pronounced in liver and kidney organ transplants–annually only upto 1500 liver and 6000 kidney transplants are performed in India. In the case of stem cell transplant, about 19,000 transplants have been performed and majority (73%) of these have been done in just the last 8 years. Hence, the need for safe and successful transplants to save as many lives as possible cannot be denied.
With this launch, LifeCell has widened the state-of-the-art technology and testing expertise to the solid organ, bone marrow & cord blood transplant segment by offering key tests including the novel next generation sequencing (NGS)-based HLA typing, flow cytometer and Luminex-based allied tests. Notably, the success rate of a transplant is very much dependent
on the close match between the human leukocyte antigens (HLA) markers of donor and the recipient in case of an organ, bone marrow, or cord blood transplants.
Additionally, LifeCell, a pioneer in the nationwide community cord blood banking program, houses one of the largest NGS-based HLA-sequencing labs in India and has typed nearly 37000 samples for different HLA markers. With the foray into immuno transplantation testing, LifeCell has leveraged its extensive HLA typing expertise coupled with an experienced team of professionals to enhance the safety and success of the transplants and reduce the risk of post-transplant complications. With that being said, LifeCell has submitted 48 novel HLA variants to Genbank and IMGT (international ImMunoGeneTics information system®) database, underlining its excellent research capabilities.
Commenting on the new milestone, Mr. Ishaan Khanna, CEO, LifeCell International, said, "LifeCell's striking growth in the diagnostics division can be attributed to the fact that we have proactively identified the needs of our customers and medical community and have developed innovative yet effective solutions. We have been offering the safe transplantation program to our community cord blood banking members and this has equipped us with the relevant expertise to venture into the Immuno transplantation testing segment."
The comprehensive array of tests include biopsy packages, NGS-based HLA typing, infectious disease testing, and other advanced biochemical tests. The packages have been customised to suit the prerequisites for pre- and post-transplantation processes.