Fitness and Exercise
MultiFit announces Inspiring International Yoga Day Celebration with Celebrity Yoga Coach Nisha Dhawan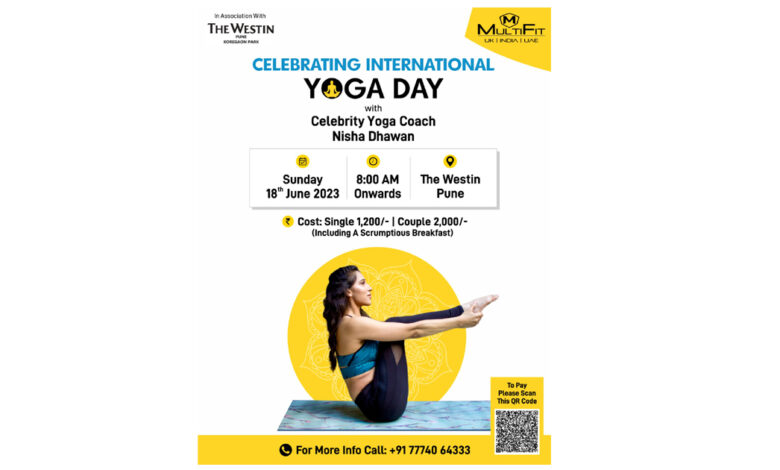 Pune (Maharashtra) [India]: MultiFit has recently announced an inspiring Ashtanga Yoga workshop in celebration of International Yoga Day. On Sunday, June 18, 2023, at 8:00 AM, MultiFit will host a transformative session led by celebrity yoga coach, Nisha Dhawan. This invigorating event will take place at the prestigious venue of The Westin Pune in Koregoan Park.
MultiFit is a renowned functional fitness brand known for its comprehensive training programs, including yoga, functional training, martial arts, and more. With a commitment to holistic wellness, MultiFit provides individuals with a supportive and empowering environment to achieve their fitness goals.
International Yoga Day, celebrated worldwide on June 21, highlights the numerous physical, mental, and spiritual benefits of practising yoga. In honour of this significant occasion, MultiFit has curated a unique experience that showcases the transformative power of yoga.
Nisha Dhawan, a celebrated yoga coach, will guide participants through an enchanting workshop, sharing her vast knowledge and expertise. With her deep connection to the yoga community and exceptional teaching abilities, Nisha Dhawan is widely respected in the field.
To ensure accessibility for all yoga enthusiasts, MultiFit has structured the pricing options in an affordable manner. The cost for a single participant is set at Rs. 1200, while couples can attend for Rs. 2000. In addition to the rejuvenating yoga session, participants will be treated to a delectable breakfast. This culinary delight will complement the overall wellness experience and provide an opportunity for attendees to connect with like-minded individuals.
MultiFit is dedicated to promoting holistic well-being and is delighted to present this exclusive yoga workshop in celebration of International Yoga Day. This event promises to be an unforgettable experience, inspiring individuals to embark on a journey of self-discovery and inner harmony through the practice of yoga. Join MultiFit and Nisha Dhawan on June 18th at The Westin Pune to experience the transformative power of yoga.