Skincare
Sparsh Ayurveda Herbals: A natural skincare brand that focuses on authenticity and being natural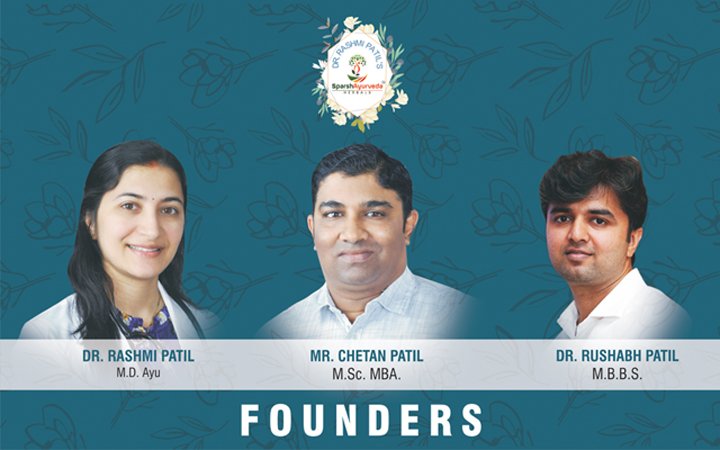 The demand for natural products has multiplied tenfold in recent years as more people become aware of them. People are choosing to live more naturally and organically as a result of increased awareness of the dangers that chemical products provide to the body. One such natural skincare brand is Sparsh Ayurveda Herbals which was formed to overcome all skincare issues using Pure Ayurveda.
It is a brand that has entrenched itself in the market after being founded on September 18, 2021, by Dr. Rashmi Patil, MD Ayurveda, Mr. Chetan Patil MSc Agri, MBA, and Dr. Rushubh Patil, MBBS. They are doctors and practitioners who are aware of the value of natural goods and their influence on leading healthy lives. Their first concern and belief are that supplements must be of the highest quality and so their broad selection of herbal pills is based on tried-and-true Ayurvedic formulae that is created using the best-certified organic and wildcrafted ingredients.
The ayurvedic ingredients in Sparsh Ayurveda's products provide you a refreshing sensation that brings out your natural glow and helps your skin look lighter, brighter, and tighter. They tend to rejuvenate your skin and your body as a whole. Dr. Rashmi Patil and Mr. Chetan Patil decided to start Sparsh Ayurveda Herbals as they recognized the scarcity of authentic natural Ayurveda products in the market. When they saw that people suffer due to lack of original Ayurveda products and tend to settle for harmful chemical ones, they decided to take matters in their own hands and with utter determination and hard work, took the initiative to create such a brand, which tended to the needs and demands of the people.
As people become more educated and seek to take better care of their bodies and skin, the demand for products made entirely from Ayurvedic ingredients is rising quickly. The creators of Sparsh Ayurveda Herbals observed that while consumers desire perfect skin that glows and radiates, toxic chemicals often produce more negative side effects than positive ones. With Sparsh Ayurveda Herbals, people can obtain what they desire without experiencing any negative side effects or discomfort. As a matter of fact, customers are satisfied and delighted when using genuine ayurvedic items. The Sparsh Ayurveda Herbal products are 100% authentic and certified by GMP, ISO, Paraben free, SLS free, and cruelty-free. One more essential point about Sparsh Ayurveda Herbals is that it is totally non-toxic which adds to their value and demand.
The best-selling products of Sparsh Ayurveda herbals include Amla Bhringadi hair oil, Blueberry lip balm, Kumkumadi facial cream and many more. For radiant-looking skin their best product is Kumkumadi Tailam, which removes scars, and wrinkles and reverses the effects of suntan, and blemishes, and even removes uneven patches on the face. The products help not just in anti-aging but moisturizing and overall skin rejuvenation.
In the words of the founders "It is our belief that people are born with a special constitution called the prakruti. It is viewed as a unique combination of physical and psychological characteristics that affect the way each person functions and their approach is both preventive and curative.We leave no stone unturned in trying to make Ayurveda and its science more suited and relevant to the modern lifestyle. Based on the age-old science of holistic healing, our aim is to bring the human body back to its natural healthy state by eliminating diseases from within. That's the reason behind coining such a brand Sparsh Ayurveda Herbals"
Sparsh Ayurveda Herbals – One-of-a-kind brand and everyone's favourite.
Visit to learn more – www.sparshayurvedaherbals.com